RACHEL's PROGRAMS
 
Rachel performs for families at libraries, schools, festivals, and special events. She leads EDUCATIONAL WORKSHOPS for educators, children's librarians, parents, and/or children. 

She also engages educators and children's librarians with lively KEYNOTE PRESENTATIONS. (Rachel is on the Tennessee Arts Commission's Artist Roster which offers matching grants and ticket subsidy programs.)
 
---
PERFORMANCES  
Contact Rachel for a quote! 

Your child will never forget the experience of seeing Rachel perform live. She is definitely one of the best entertainers I have ever seen and you can tell she LOVES what she does from the heart.
Suzie Schulenberg
Mother of two young boys
Murfreesboro, Tennessee

1. I've Got Imagination Prek-4th grade
A fun-filled show all about using your creativity and imagination. Rachel demonstrates how writers create new stories and songs from stories and songs we know well.

2. All Around The World K-6th grade Study guide for educators is provided.
A participatory multi-lingual concert designed to excite students about languages and other cultures. Learn songs in Spanish, Kurdish, Chinese, and more including many songs in sign language. 

3. Name That Instrument Family Prek-6th grade Study guide for educators is provided.
A concert with an emphasis on learning about the three instrument families (percussion, wind, and strings). Rachel features zany instruments like the turkey baster and more.

4. Summer Reading Concerts for Your Library Prek-4th grade 
Rachel will incorporate the summer reading program's theme into an unforgettable show for your library. Learn more about summer reading shows.

 Summer Reading Video (2:24)
 
 
5. Rachel's Fun Time Prek-4th grade
Act like monsters, dance, giggle, and have more fun than a barrel of monkeys.

6. Dance Party Prek-4th grade
Put on your dancing shoes and get ready to boogie with Rachel. 

7. Self-esteem Machine Prek-4th grade
Rachel inspires children to take pride in who they are and the special qualities that made them unique. 

8. Spring Holiday Concert Prek-4th grade
Songs that are all about the Easter bunny, ducks, and chickens.

Spring Holiday Song Video (2:19)

9. Halloween Concert Prek-4th grade
Sing, dance, and enjoy a story about an enormous pumpkin during this fun-filled concert.

10. Jingle All the Way All ages
Sing and jingle along with some of your favorite seasonal songs. Rachel will have some jingle bells to play but you can also plan to make jingle bell shakers before the concert so everyone can take one home.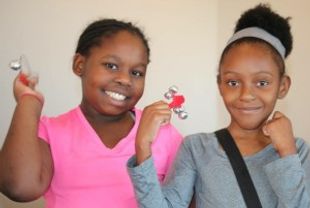 ---

             EDUCATIONAL WORKSHOPS
Contact Rachel for a quote.

 WORKSHOPS for students, families, educators, or librarians. Length: one-three hours.

ARTIST RESIDENCY This is like an extended workshop where Rachel visits multiple times with the same group of children in a classroom or in a library setting. Length: 45 minutes (Maximum: 30 students) 



I came away humming. I can't stop singing that song "Friends." I taught it to my students first thing back at work. Thank you!
Ingrid Noyes
Educator
Tomales, California

1. I've Got Imagination For Educators Prek-4th grade
Songs and activities to enhance learning and encourage the creative spirit.

2. Sign Language and Foreign Language Through Music For Educators and/or Students Prek-6th grade
Participants will learn a West African chant, songs in Spanish, French, Chinese, Kurdish, and sign language. 

3. Homemade Instruments / Science of Sound All ages
Three instrument families: straw pan pipe, drums, shakers, washtub bass, tin can guitars or learn to play a turkey baster. 

Homemade Instruments / Science of Sound Video (2:37)
 

Rachel skillfully analyzes both needs and potential in any learning situation. Her artistic and academic knowledge, boundless creativity, and highly engaging delivery then produce exciting, effective experiences for students and teachers. 
Lattie Brown, Special Projects Director 
Education, Tennessee Performing Arts Center

4. Fun Times In The Classroom For Educators Prek-4th grade
A grab bag of songs and activities: fire safety, self-esteem, sign language, hygiene, and much more.

5. Music: A Fun Tool For Learning For Educators Prek-4th grade
A three-hour workshop with songs and musical activities to enhance reading, math, and science!

6. A Recipe for Songwriting For Students K-4th grade
Participants will learn about the basics of songwriting, write their own song and record the finished work.

7. Emergent Skills Through The Arts For Students, Educators, or Parents Prek-2nd grade 
Movement, drama, and music activities to help with: sequencing, shapes, letter sounds & other emergent literacy skills.

8. Early Learning Through Music, Drama, and Movement Residency Prek & K 
Based on the Wolf Trap model, Rachel will design a residency for your curriculum. Ask for more details. (30-45 minute sessions)

9. Join The Parade For Educators, Students, and Event Planners Especially for PreK-4th grade
Remember the excitement of a parade? Learn how to make fun props, instruments, & even floats.

10. Music and the Mind Connection For Educators Prek-3rd grade
How to add more music to the classroom and why it is so important.

Listen to a song written by a Montessori educator in this workshop (2:06)

11. Music Basics For Educators and/or Students Prek-6th grade
Experiment with pitch, rhythm, and dynamics and discover how easy it is to make music. 

12. Sing, Wiggle, and Learn For Educators Prek-3rd grade
A workshop that combines music and movement activities for learning.

13. Science That Sings, Math That Moves! for Educators Prek-4th grade
A workshop that combines fun musical instruments to make, music, and movement to enhance math and science skills.
Back to Top ↑
---

             KEYNOTES
Contact Rachel for a quote!  

Rachel was amazing as she wove great, practical information for teachers with fun and song and movement. The attendees of the conference gave her rave reviews. One said Rachel could have spoken all day and she would have been happy.
Sandy Eggers, Conference Chair Tennessee
Memphis, Tennessee

Rachel presents lively keynotes full of creative ideas, music, and fun for conferences for early childhood educators or children's librarians. She inspires attendees with her creativity as she instructs them on how to use music, movement, drama, and incredibly fun props to help children learn.

She will demonstrate how to play a turkey baster like a musical instrument, create a fashion show with scarves, turn a paper bag into a terrific hat, make a chicken tail from a feather duster, and dance the Flamingo. Rachel's presentations are perfect for creating excitement or kicking off a conference.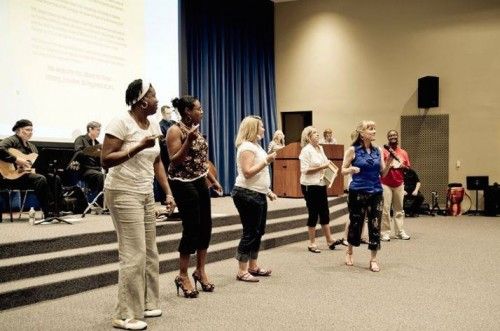 ---
HOME    ABOUT     MUSIC 

TV SHOW    RADIO SHOW
 
CALENDAR    PRESS KIT

CONTACT    BLOG
Sign up for monthly newsletter

(615) 646-3220
Nashville, Tennessee