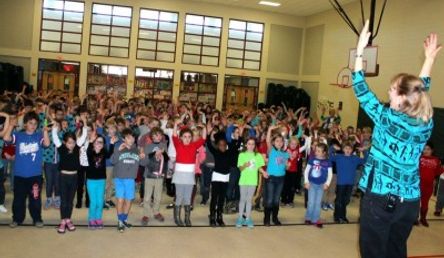 Award-winning children's performer Rachel Sumner has created an essential niche in the area of "edutainment." She has gained fans young and old with her lively interactive performances that promote language development, self-esteem, teach sign language, and many other important learning skills.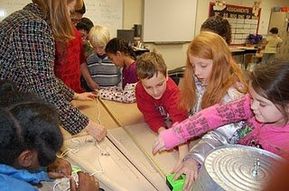 Rachel performs for festivals, museums, schools, libraries, birthday parties, and special events around the country. In addition to concerts, she presents educational workshops and keynotes that are full of creative ideas, musical activities, and fun for educators, librarians, children, and parents. She also has created a special emergent literacy class for preschool children and parents that is offered to libraries in the Nashville area.

She is a trained Teaching Artist/Arts Integration Specialist with:
Wolf Trap Institute for Early Learning in the Arts
Disney Musicals in Schools
Tennessee Performing Arts Center Education
Tennessee Arts Commission
Performances & workshops are eligible for grants in Tennessee.




Seven CDs featuring lively original music and stories
Two lullaby CDs with subliminal heartbeats
Four MP3 singles
They were met with rave reviews.
They garnered numerous regional, national, and international awards.
Join the Parade was hailed as one of the best children's recordings of the year.
Tap Those Toes rose to the #2 top-selling CD on CDBaby out of all musical genres.
Reviewers suggest Tap Those Toes for children's library collections and multi-cultural programs.







Television and Radio:
Co-produces and hosts TV show for young children called "My Storytime Place" that airs in Nashville and throughout Middle Tennessee.
Produces and hosts a radio show called "Rachel's Fun Time" 
Radio Lollipop features her radio show in 27 children's hospitals around the world.
Her recordings air on children radio, satellite and cable stations.
Her music videos were a regular feature on The Learning Channel's "Ready, Set, Learn."
       
      
See Short Biographies in Français, Español, and Català.
---

Very few of today's children's performers seem to understand and appreciate exactly where children are in the 'developmental' scheme of things. Sumner does - and she shows it, with lots of fun-filled, diverse music and an attitude that doesn't talk down to kids. 
Fred Koch 
Chicago Parent
---
HOME    MUSIC    PROGRAMS

TV SHOW    RADIO SHOW

CALENDAR    PRESS KIT

CONTACT    BLOG
Sign up for monthly newsletter

(615) 646-3220
Nashville, Tennessee